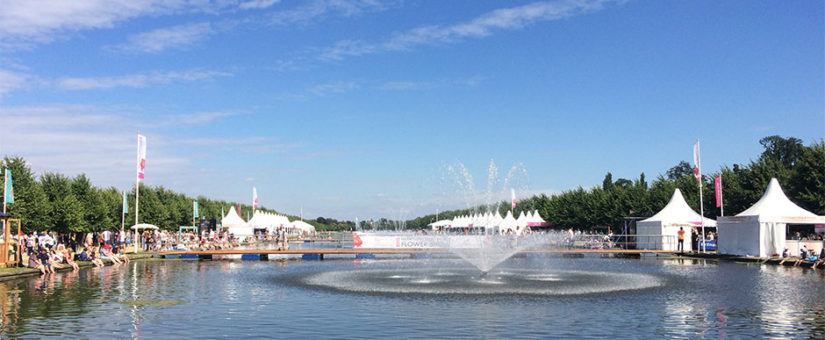 Just got back from representing the Guild at Hampton Court Flower Show, as I was invited to the Horticultural Community Lunch.
Lindsay came with me and we had a very interesting day meeting some lovely people, as we rubbed shoulders with the great and the good. It was good to see some of the celebrities interacting with the public even if the ones who were most impressive were the cooks, The Hairy Bikers and Mary Berry, and not the gardeners.
The Floral Marquee was absolutely fantastic the quality of the exhibits were incredible the picture of me attached is me standing by Blackmore and Langdons display begonias have always been a favourite of mine and the colour and quality of the blooms was amazing.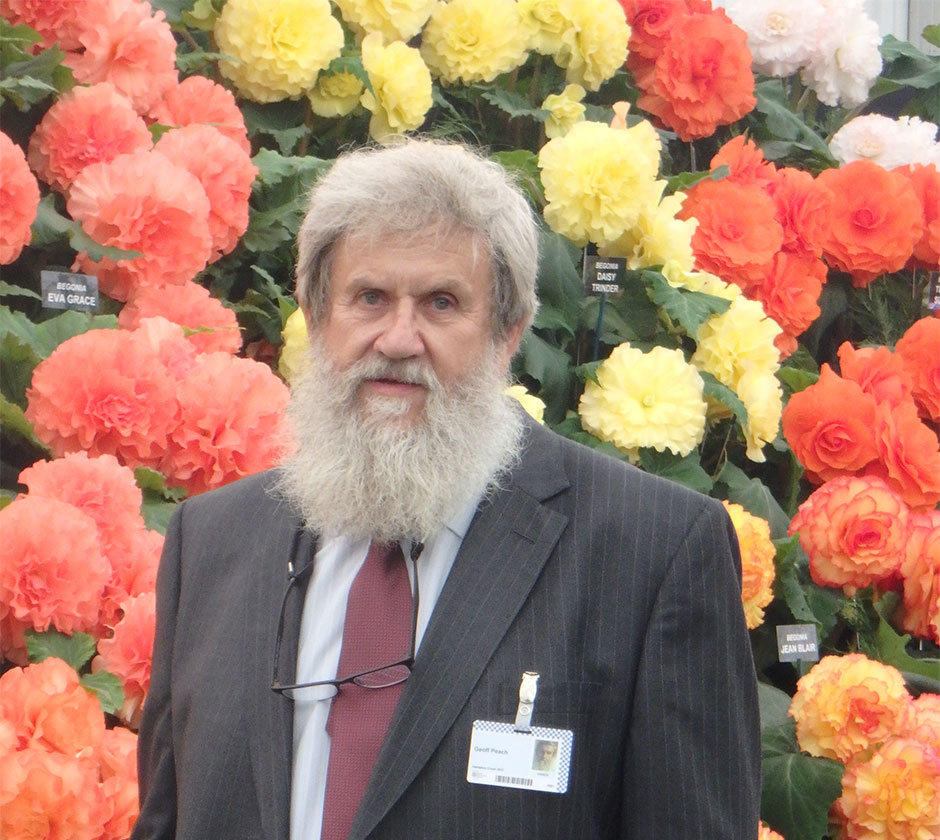 One thing that did appeal to me was the variety and quality of the water features being displayed by several different companies quite innovative and attractive.
Geoff Peach
—
Having lived for 20 years in the area and watched the show in the comfort of the arm chair and curtesy of the television programmes, to not have actually been was unmissable, this was the year that changed all of that. So armed with tickets, sun screen, hat and water bottle, my friend and I set off for an adventure into the world of plants.
We were both amazed at all the wonderful show gardens and having seen them on the television we know what we were looking for. What struck me was the welcome we received from the people at each of the gardens and there willingness to talk about the project and the plants being used. There were some very innovative ideas and some very thought provoking ones as well.
It was so easy to wonder around the different areas and we spent quite some time in the flower marque and had a welcome rest whilst listening to a couple of talks and demonstrations on plant care.
There was something for everyone at the show, and we certainly enjoyed ourselves and you guessed it – we purchased a few plants!!
Rosemary Hucker
Save
Save